Featured Customer Review
Nancy Friedman Keynote Speaker

Jan 28 2022. Hi. Hope you remember me. We love the lotion & never have found anything as good. Gonna order 6 bottles. Thx so much. Nancy Telephone Doctor customer service -St Louis. ❤️☎️❤️

Review from the Telephone Doctor.

T. Williams

The goats milk products are amazing. The lotion and soaps are luxurious and smell wonderful! They are great for dry and/or sensitive skin. The chèvre is unbelievably good. It doesn't get much better than meeting the goats these products come from, except perhaps meeting the exceptionally friendly farmers.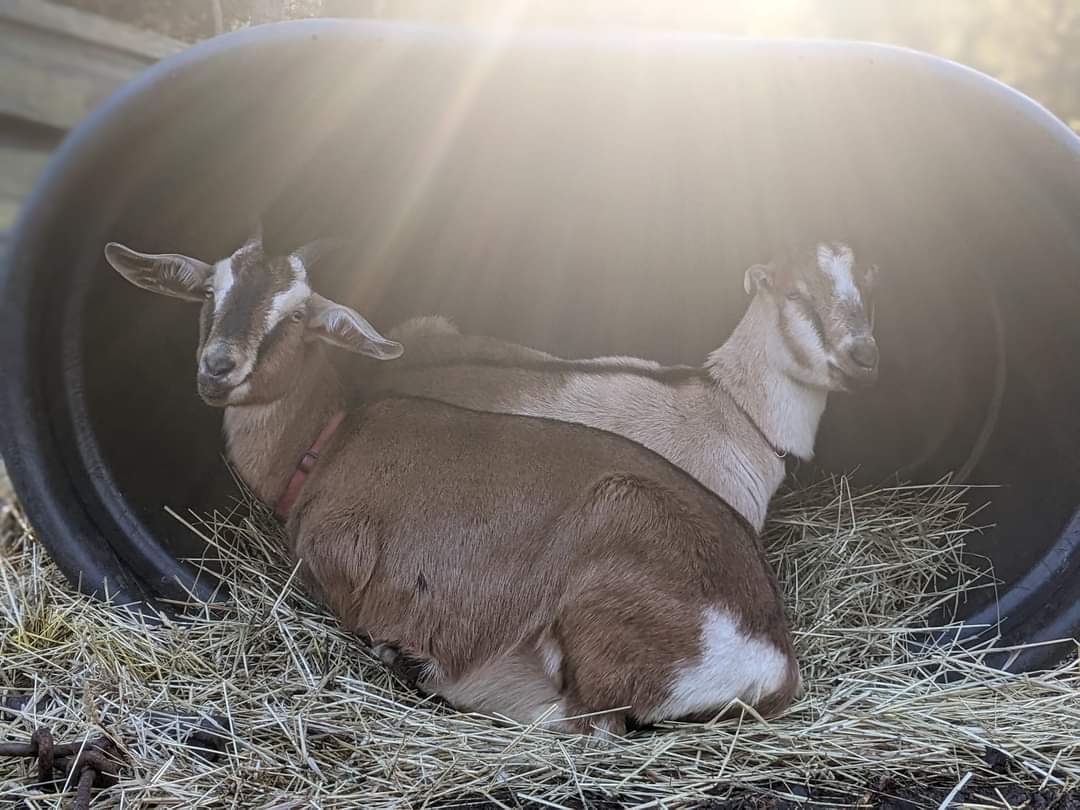 Winter Woolies.
As the sun gets stronger and the days start to get a bit longer, we recognize the effort our goats give to help provide the milk needed to make the products so many people love. Say hello to sistes Fiona (back) and Scarlett (front).
An empty wheelbarrow makes a fine lounging spot.
Raw goat milk products made right here in Southern Vermont!
Support local Agriculture.